I wanted to do this a long time ago, but somehow I kept leaving swatching this palette for later, but today I finally managed to swatch it! It's really nice weather out there and it would be a shame not to use it to photo shoot cosmetics. 
I think my photos and swatches turned out pretty well, I'm really satisfied and I think you can get a pretty good idea about each eyeshadow. I personally like 95% of these eye shadows, and the 5% are those I don't even use (not my colors) so I'm not sorry they're not pigmented. :D All eye shadows have been swatched without any eyeshadow base.
So, if you're looking for many shades at one place – this is the right palette for you! I got mine on eBay for $15, and you can still get it. :)
All pictures are clickable. :)
Palette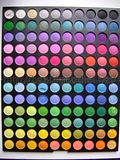 Check out palette swatches after the cut!
1st part



2nd part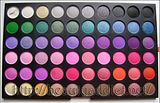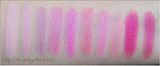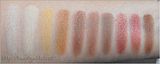 How do you like this palette?
Vesna