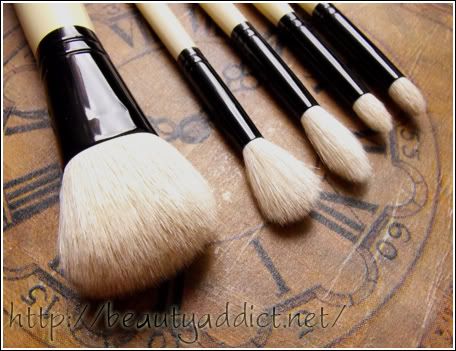 White Sheep Chubby Contour Brush, Fluffy Blending Brush, unknown brush, Precision Crease Brush (x2)
I've noticed that Abbamart got some new brushes not that long ago so I placed a new order on the 25th of May and my order was shipped the next day. I received it today, which means it took less than 2 weeks for it to get here! I'm always amazed how I receive their orders so fast! Usually it takes at least 2 weeks to get a package from the U.S.
Anyway, you can see my brushes on the photo above and here's my list:
White Sheep Chubby Contour Brush $5.50

Fluffy Blending Brush $2.00

Precision Crease Brush (x2) $1.50

White Sheep Chubby Contour Brush looks really promising and I hope it will live up to my expectations! It's soft but has that necessary firmness for contouring. The handle is shorter than usual brushes, it's more like a travel size handle.
Fluffy Blending Brush – if you look a bit carefully at my photo you'll see that I have two different brushes in the middle though I ordered 2 blending brushes. Not really sure what happened to the other one but it's a lot different from the blending brush and I can't find it on their site. However, the *real* blending brush looks nice, soft and I somehow believe it will perform good when it comes to blending. I'm not sure what will I do with the other brush, but I'll find some use for it.
Precision Crease Brush also looks promising, it's soft and quite well pointed. And I think it should be precise.
As I said, this order arrived fairly fast. I paid $5.75 for shipping, though that is a bit more than the actual shipping cost: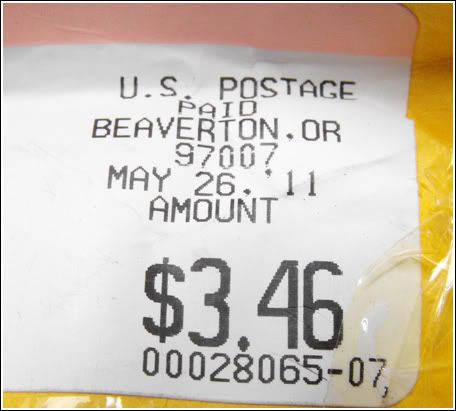 It's a small price difference so I don't mind it. I also know that bubble wrapped envelope aren't free. :)
The reason why I keep ordering from Abbamart is their customer service which is amazing and beside that, they always wrap your order like a quite package and this time I even got two extra things:
lollipop – I haven't seen a lollipop for a long time so I was thrilled! :D Will post my photo later!
$2.00 gift card! This is great because I know I'll use it, and pretty soon, I might add :D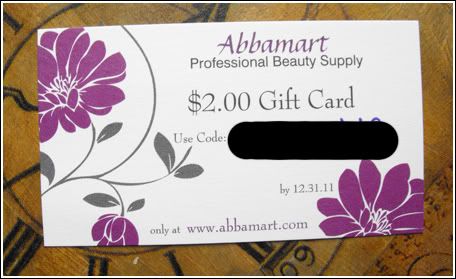 And here are a few more photos of brushes I got! Expect my review very soon!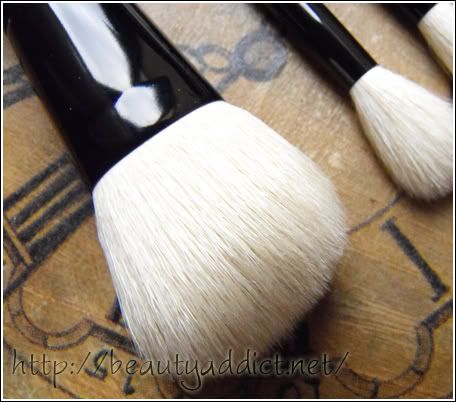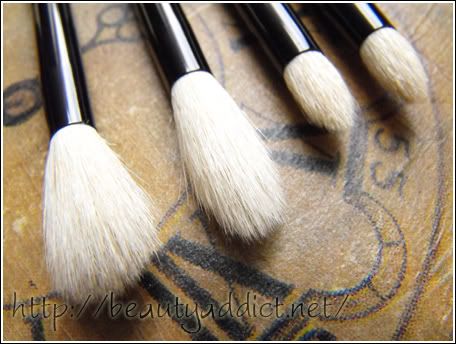 How do you like Abbamart brushes? Have you tried these?
Vesna