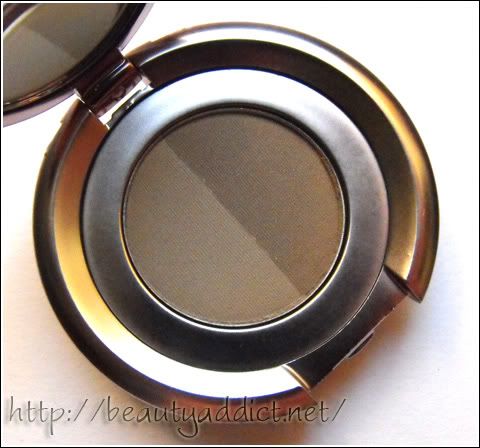 For years I've been using Rimmel Proffesional Eyebrow pencil in 004 Black, though that isn't a black shade, it's a dark brown shade and it can be applied lightly. It also helped that the pencil has a eyebrow brush on top of the cap so you could smudge and blend out the shade. Unfortunately, this shade wasn't the best for me but it was the closest one I could find or at least it looked the most natural of all the others I've tried which often turned out to look too yellow or to brown or something like that.
Anyway, after all those years I finally found something that is perfect for my brows – Anastasia Beverly Hills Brow Powder Duo in Ash Blonde and I can't even believe how perfect and good this product really is!
I tried this product few months ago when Marina from Makeup4all blog sent me a sample of it which looks like this. After I used up that sample, I decided I *must* buy it no matter what and I've searched for my shade everywhere online but in the end I asked my aunt who lives in the U.S. to get it for me and to send it to me, so, after 2 weeks it was in my hands!
I can't even describe how easier it is to fill the brows with this powder duo an an angled brush compared to a pencil. No matter how much I tried, and believe me – I did, I was never 100% satisfied with brow pencil, and I finally am satisfied with this! I hope you know how important it is to have fixed and filled brows, how much will that do to your face. I've mentioned that on my blog already, and here is my photo before/after for you to see the difference. :)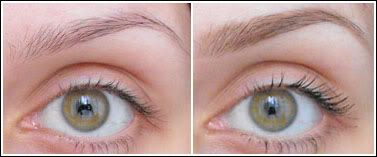 I don't like really the packaging – it looks kinda cheap and childish a bit. :) And yeah, I don't like that it isn't available to buy a single shade, instead I must buy this duo and I know I won't use the other shade since it's no good for me so that will be wasted. :/
This product retails for $22 in the U.S. and unfortunately it isn't available in Croatia. :( It contains 1,60 grams so I think I'll be using it for quite some time.
You can check out the rest of the shades here.
Overall rating:

Ingredients: Talc, Boron Nitride, Nylon-12, Ethylhexyl Palmitate, Magnesium Myristate, Zinc Stearate, Silica, Methicone, Sodium Dehydrpacetate, Ascorbyl Palmitate,  Tocopherol, Methylparaben, Propylparaben, Butylparaben. May contain: Iron Oxides (CI 77499, CI77492, CI 77491), Titanium Dioxide (CI 77891), Ultramarines (CI 77007)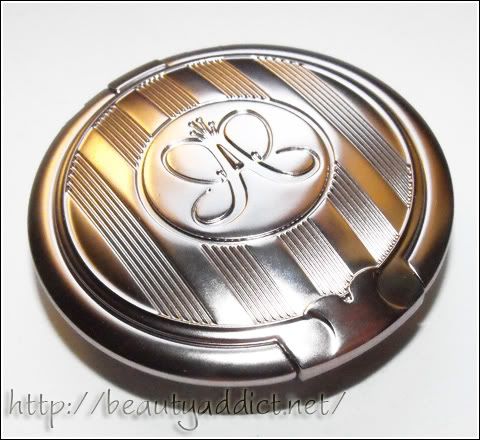 Vesna