#110 Precious Posy
Clinique's blushing blush powder blush is available in 10 different shades:
Cupid
Aglow
Sunset Glow
Smoldering Plum
Iced Lotus
Precious Posy
Mysterious Mocha
Berry Delight
Breathless Berry
Spiced wine
I have tried only #110 Precious Posy shade, but I think I'll definitely try few other shades like Iced Lotus and Smoldering Plum. The shade range isn't that huge, but they are really nice and I think that everyone should be able to find at least one suitable shade.
#110 Precious Posy – in the packaging it looks like a peachy-coral shade with teeny tiny golden shimmer, but on me it looks more coral with subtle shimmer. It is a fresh, healthy looking shade on my skin, it freshens my face quite a lot and I love how it looks on me. This blush is highly pigmented and easily blended with silky texture. It lasts on me for quite some time, the whole day without nay fixing. It comes in a firm packaging which is see-through on the bottom side. On the inner side there's a mirror and there's also a small angled blush brush which comes with it and which I find quite useful (and that's quite rare).
The regular price in the US is $19.00 which isn't the case here in Croatia. Unfortunately, it's more expensive, it costs more than $50 here. What a price difference, huh. :/ Still, it's cheaper in comparison with Chanel, Givenchy and other high-end brands. It's also quite big – it has 6 g. I don't think I would ever buy it here in Croatia, but in the US I would definitely. And it is worth every penny. :)
Rating:
Check out more photos and swatches!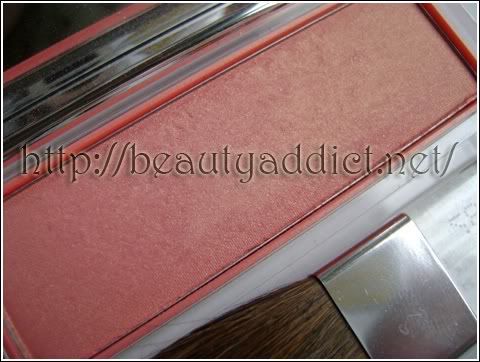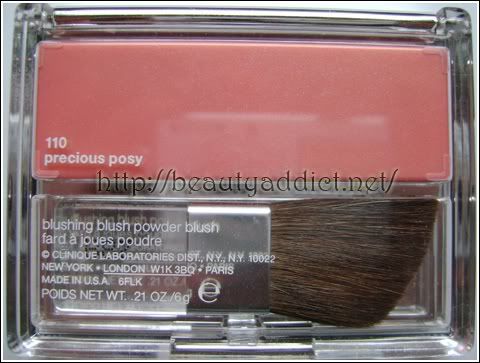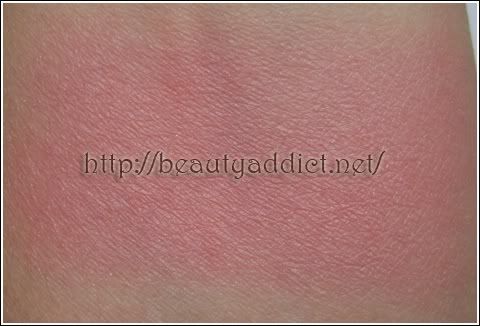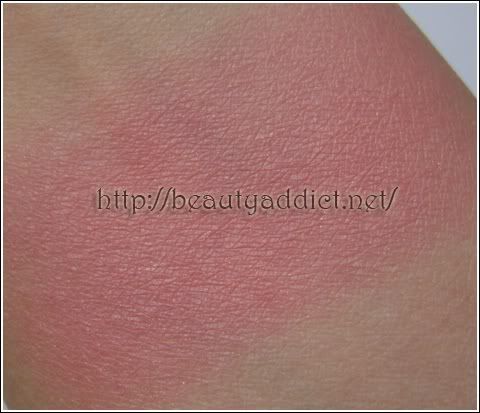 #110 Precious Posy, indoor light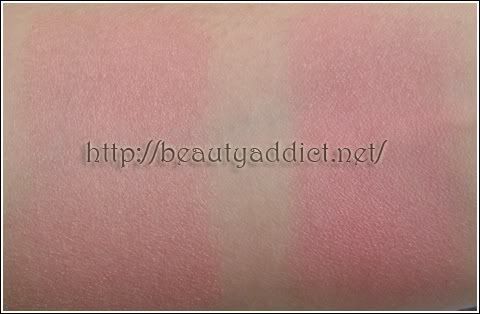 #110 Precious Posy, natural light (on right)
Vesna