#02 Soft Shell
I purchased this product while it was on sale on strawberrynet.com and it took a whole month before it got into my hands and I can't even describe how excited I was when I got it! So, after 2 weeks of using it – here's my review!
It comes in a glass packaging with a pump, it really isn't anything special when it comes to design but I like the pump a lot since it's hygienic. It has SPF 15. Though it's for normal skin, I've been using it without any problems and I have combination skin. The texture is really light, it looks nice and even on skin and it look totally natural. When it comes to its lasting powder, it remains on my skin for hours really but I don't like how my skin after few hours start to look a bit shiny (forehead and nose) with it and I never had that problem with any other foundation so I suppose it's because of Intervene.  Also, I was expecting better coverage – it says it is for medium to full coverage – but I found it is quite light to medium coverage. And it's not like I have any serious skin issues, but I still have to use my concealer above it to get decent coverage.
Though it is an okay foundation, I can't say I'm actually thrilled with it. If you ask me, this is just an average foundation that offers you up to medium coverage and which does look natural. The thing is, I got it on sale for only $20 so I don't mind buying it, but it's regular price in Croatia is approx. $65 which is way too much for such foundation. My Oriflame T-balance foundations is way better than Intervene and it costs much less. I don't know, maybe it's also the fact that I expected so much from a such famous foundation and it just didn't come up to my expectations.
Rating:
Check out more photos and ingredients list!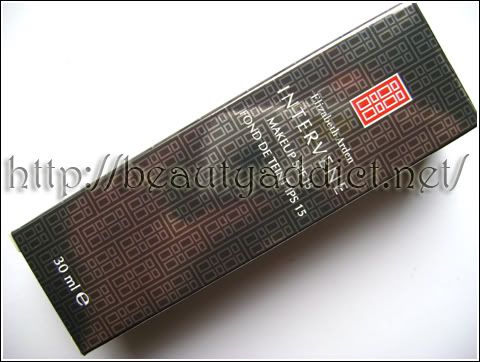 Vesna