Thanks to my dear friend A., recently I tested this makeup base and here is what I think of it. :) Generally speaking, I love Guerlain products and the are my #1 when it comes to awesome packaging, and if I could afford, I'd be all over this brand, not just because of the great design, but because of the high quality this brand offers. I hope I'll be able to get some stuff from them in the future. But, let's get back to the makeup base!
As I already mentioned, Guerlain design is amazing, and this makeup base isn't any different – this product comes in a fancy glassy bottle with a pump which is, first of all, hygienic and secondly, it's easier for use comparing it to a jar. One pump is enough for the whole face. The bottle contains some kind of pearls which at first look decorative and you could easily be mistaken :D The formula of this base is nice, light, lightly pinkish in color with teeny tiny particles in it. It absorbs quickly and though I haven't noticed that my skin is any smoother, it feels nice under my fingers and my foundation seattles  well above it and lasts for quite some time. The scent of this base is mild and nice. Remindes me of a body lotion or something like that. :D
Though this product is fantastic and I really liked it, the price is just less fantastic. :D I'm not sure about the price here in Croatia, but I've seen that it is sold for $68.00 for 30 ml (1 fl.oz.) on Sephora.com, which is, A LOT! But, that's the problem with every single Gurlain product – the design and quality gets you, but then the price is really a huge turn off. The amount of it is okay, typical for face primers, and I think it should last some longer time, but still, the price is just a bit steep. I could get Shiseido Smoothing Veil makeup base, which is my THE makeup base, for less money and still get the same amount.
To make the long story short – if you're into luxurious products with good quality, you might find what you need in this product. But still, try it prior buying it. And well, though I'm satisfied with this product, it won't get 5/5 just because of the price. But if it weren't for that – it would be 5/5!
Rating:
Check out more photos and swatches!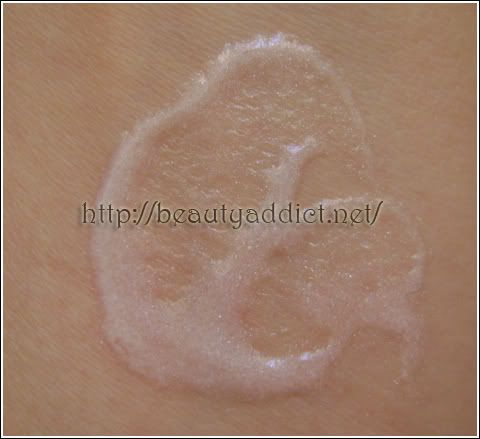 Vesna