Though I didn't plan to I ended up with few Sephora items since Sephora in Croatia is closing their doors :( so they're having quite a sale. Many items are slashed down to 50% off and I was lucky to grab few items I wanted previously. Of course, this sale came in the most worst possible time – holidays, summer time, etc. and while I should be saving my money I end up spending it at Sephora :D I try to justify it by sayinh that this is the chance to get Sephora items at a really good price. :)
Here's one photo with items I got in thew past 2 weeks. Mostly liners since I love Sephora liners but there are also a few lip products – one lip stain and 2 lipsticks.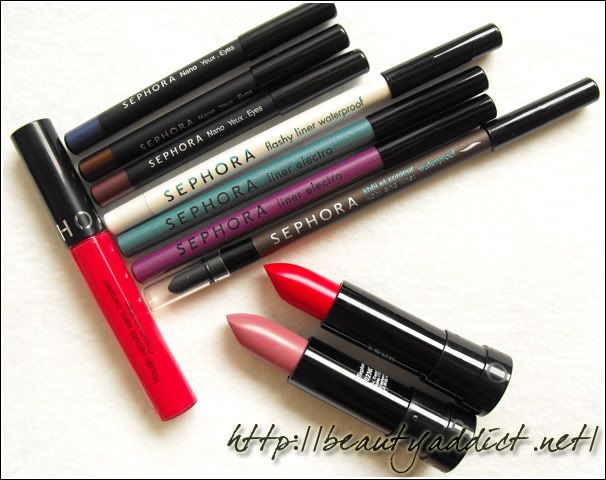 Close up photos :)

Cream Lip Stain in Strawberry Kissed

Rouge Cream Lipstick, shades R17 Mmmm and R09 Valentine

liner electro in electro mauve i electro marine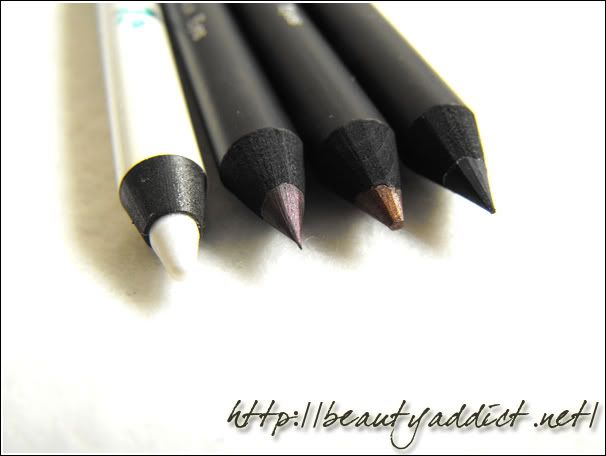 flashy liner in flashy silver, Nano liners in plum, glitter brown i sapphire blue

kohl and liner in keep brown
The only Sephora brush I got during this sale is sunkissed glow. I was on the fence of buying it or not but ended up getting it since I think it was a good price for such value ($20, 50% off). :)

Some other stuff I got and which aren't related to Sephora  :D

from left: 92, 131, 79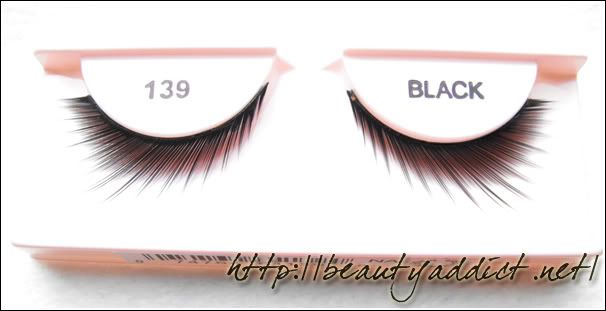 Ardell

Ardell
And, that's it for at least month or two, I hope :D
Did you get anything lately?
Vesna