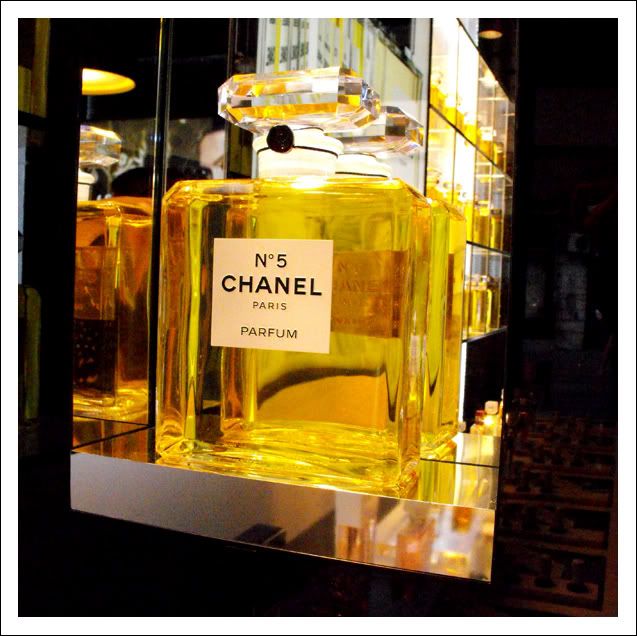 In Zagreb we have something really special – CHANEL ESPACE PARFUMS, opened on Friday. And when I say special, I do mean that since there are only 34 Espace Parfums worldwide and the one in Croatia opened even before the one in Paris which will be opened in December 2012. This is a very different way to discover and experience Chanel fragrances. I admit, I didn't really pay attention to Chanel fragrances before since fragrances are quite an expensive addiction (I know myself very well and I know it would become a new addiction pretty soon) but, I did enjoy the whole concept and atmosphere. And yes, I could live there. :D
Chanel Espace Parfums is all about Chanel and wherever you look you'll see Chanel colors like gold, beige, white, black and gold and Chanel textures like tweed. It's also a quite, calm and relaxed place where everyone could finde the most suitable/perfect fragrance.
On the photo above you can see a part of the fragrance area, and the table you see is so called Olfactive Bar where you can find patented ceramic blotter system which means that you won't get fragrances sprayed on a piece of paper. The olfactive bar contains the entire range of Chanel perfumery.
Chanel Espace Perfums is also the only place where you can find Les Exclusifs de CHANEL – collection which includes 13 fragrances.
I was recommended four fragrances and all of them are a perfect match for my taste. Here is what I was recommended: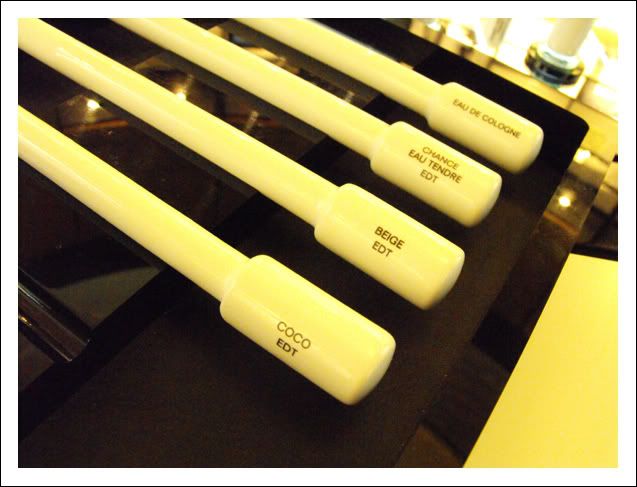 I was really lucky that one of them I received as a gift that day. I'm talking about their frangrance from the Les Exclusifs de CHANEL collection – Beige. Next on my shopping list are Coco edt and Chance Eau Tendre edt. I fell in love with both of them, but I think that Coco will be my first shopping choice! 
More photos!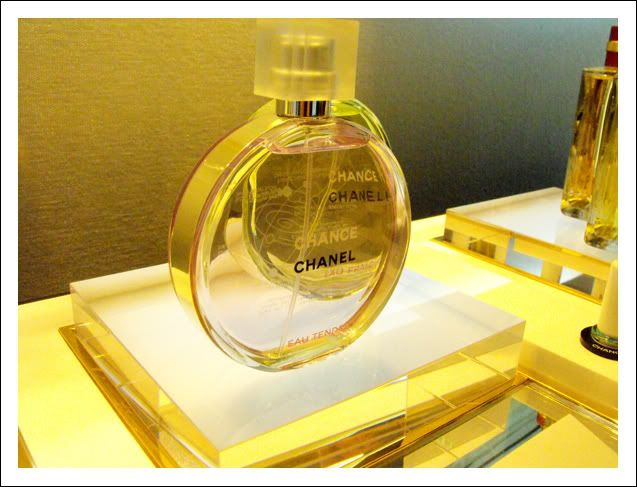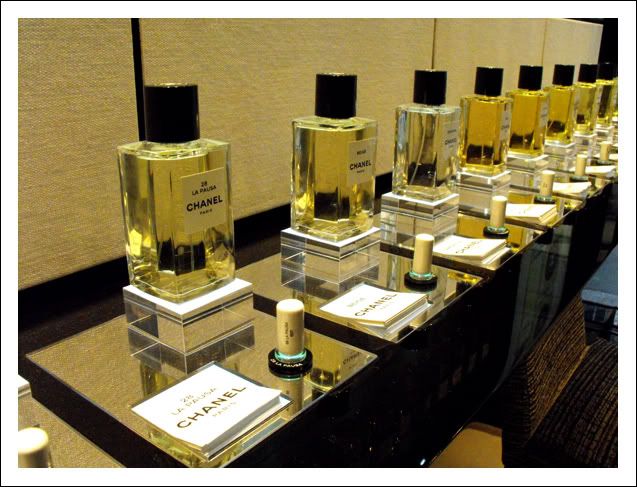 Vesna