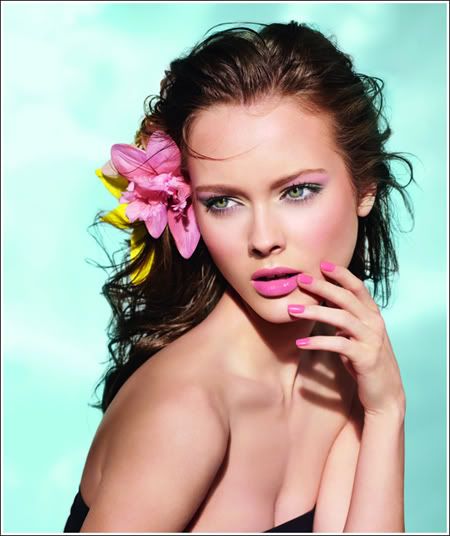 I'm catching up on Summer 2011 collections :) These collections are already available in the U.S. which means there are many swatches available!
Sabrina from The Beauty Look Book blog swatched and reviewed Soleil Tan de Chanel.
Christine (Temptalia) reviewed and swatched the rest of the collection which you can see here.
Karen from Makeup and Beauty blog reviewed Stylo Yeux Waterproof eyeliner in Rose Platine from this collection which isn't on the promo photos.
I really like this collection because it is summery, especially lip glosses and nail polishes – vivid and intense colors. But, the thing I like the most is Lilium Eyeshadow Quad which isn't totally summery because of those two darker shades which remind me of Fall. That's probably why I like it the most. :)
What do you like the most from this collection? Do you even like this collection? :)
Products:
Le Vernis ($25.00)
Mimosa

Morning Rose

Beige Petale
Soleil Tan de Chanel ($50.00)
Bronze Corail

Bronze Rose
Glossimer ($28.50)
Soleil Tan de Chanel ($48.00)
Les 4 Ombres / Eyeshadow Quad ($57.00)
Ombres Contraste Duo ($42.00)
Stylo Yeux Waterproof ($29.00)
Rouge Coco ($32.00)