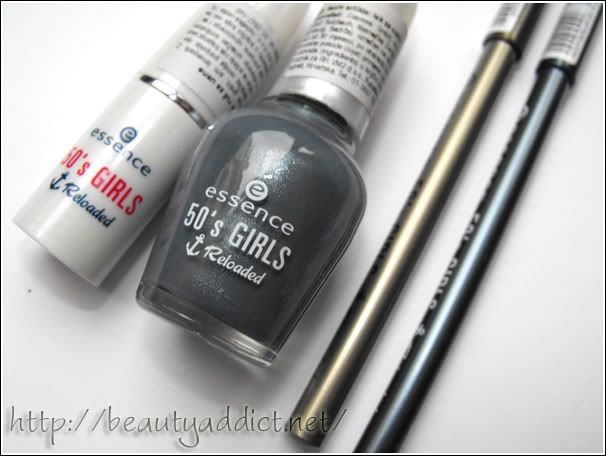 my picks
MY local drugstore Kozmo had a new essence collection on their display – 50′s GIRLS Reloaded! This is a gorgeous retro navy collection with mostly blueish colors with a hint of red and gray! You can see its promo photos right here, BUT, let me warn you – those photos are way off when it comes to accuracy.
You can see my picks on the photo above, and this time I decided to pick more than just one item which obviously means I broke my rule of getting only one item per LE collection :D Here's what I got:
lipstick in 01 Back To The 50′s
nail polish in 05 You're A Heartbreaker
eye pencils in 01 You're A Heartbreaker i 03 Love Me Tender
01 Back To The 50′s lipstick (17,90kn / $3.50 / 2,50€) – this is a gorgeous retro red shade, it looks gorgeous, applies also gorgeous :D and it has a lovely packaging which is actually a knock off of MAC lipsticks, lol. :D Not that I mind that much, but it's actually getting really funny how much essence and catrice copy other brands when it comes to packaging. Never mind, this lipstick is much better thn the ones in their regular line.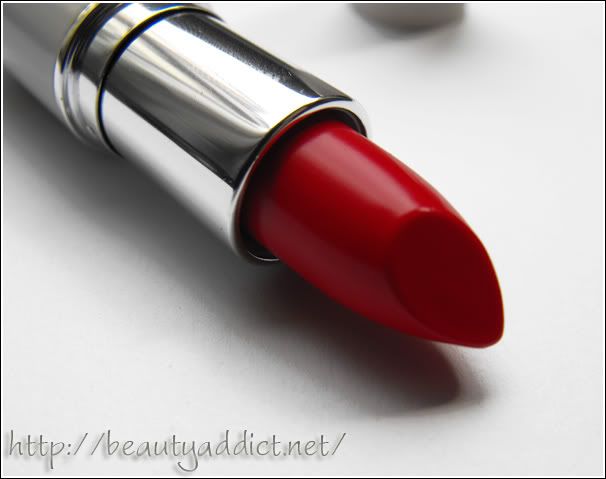 05 You're A Heartbreaker nail polish (15,90kn / $3.00 / 2,10€) – I was planning on getting China Glaze Concrete Catwalk shade from their Metro collection for Fall, but now I'll skip it since I got this one. It contains micro shimmer, it looks really nice and you can expect my swatch soon! Also, this nail polish is huge compared to their other nail polishes – it contains 15 ml! The packaging is also pretty, but we've seen it already, haven't we? Hint: Sephora by OPI nail polishes.

comparison: essence multi dimension 8ml vs. essence 50′s GIRLS Reloaded 15ml
These eye pencils are unusual, but VERY pretty shades! I have to admit I was surprised with their formula – not too thick, not too thin, they really do apply nicely. And they both have this velvety-metallic shine. 01 You're A Heartbreaker (8,90kn / $1.80 / 1,20€) is a gorgeous blueish-grayish shade, but it brings out the blue color a bit more. 03  Love Me Tender (8,90kn / $1.80 / 1,20€) is an odd olive shade which looks a bit like old gold, or something like that. Don't know really how to describe it differently.

from left: 01 You're A Heartbreaker, 03 Love Me Tender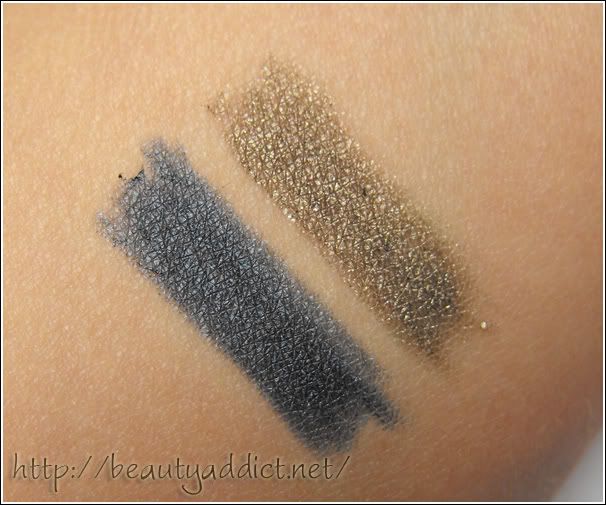 from left: 01 You're A Heartbreaker, 03 Love Me Tender
What do you think about this collection? Did you get anything from it? Or will you?
Vesna