Lately I've been all over Eveline Cosmetics (Polish brand) and here's my recent shopping – a bit of makeup and skincare products!
I was planning on getting only their Silicone Makeup Base but I ended up getting two eye pencils in Plum and Grey and I also got a reddish lip gloss which turned too neon-looking on my photo, but it's a really nice red shade with lots of shimmer in it! I'll swatch it tomorrow! And it smells deliciously! :)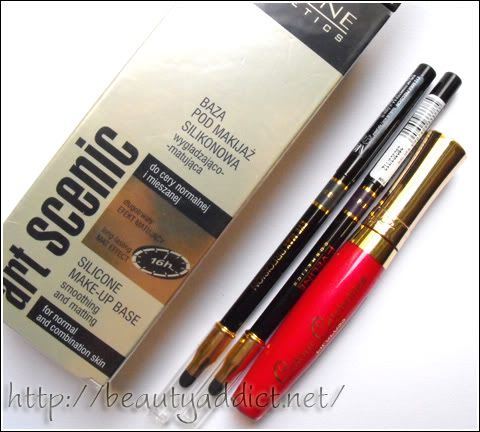 Silicone Makeup Base, Eye Max Precision Pencils – Plum i Grey, Colour Celebrities Lipgloss  575
I also bought two products to fight cellulite! :D I've tried it before (left one) and it was really good so I got it again. In addition to that product I got that peeling too. Of course, I'm getting started with exercise because  know it won't go away just by using magical creams :D
Slim Extreme 3D Slimming + Firming Cream, Slim Extreme 3D Peeling + Massage Shower Gel
Have you tried any of these products?
Vesna