I came across Freeman facial masks several years ago and I have to admit that they are among my favorite products. The first mask I tried was Freeman Facial Clay Mask Avocado & Oatmeal and today I'm telling you a bit more about it. Mask has clay composition, which means that it is primarily for oily and combination skin because the clay itself is a good absorber of excess sebum from the skin and oiliness. This mask is enriched with avocado so it doesn't dry out your skin, and avocado is rich in vegetable fat, protein, vitamins and minerals that nourish the skin and make it elastic and healthy. The third important ingredient in this mask are oatmeal. Oats is very important for the skin because it is rich in carbohydrates and amino acids, helps restore the natural pH of skin and reduces inflammation of the skin.
You have to clean your face before applying it, and when applying it do it in thin layers. Avoid applying the mask to the area around the mouth and especially around the eyes, since the skin on those areas is thinner and therefore more sensitive. After applying the mask you might feel mild burning, which stops after a short time. The mask should stay on the face until it dries. It should be kept on the face for approx. 10 to 15 minutes, but depending on the condition of the skin, it may take longer/less for it to dry. After the mask dries on your face, it should be rinsed with plenty of water. After washing, the skin is visibly cleaner and softer to the touch. It is recommended to use this mask once or twice a week.
I can say only good stuff about this product. Starting with its quality, to the packaging and pricing. The mask is really good, especially because it contains natural ingredients, such as clay, avocado and oatmeal. Another big plus is that this mask, as all Freeman products, isn't tested on animals, so it can be used by those who do not support the cosmetics tested on animals. It cost approx. 30 kuna ($6) and you get 150 ml of product, which is a great deal because it will last for several month even if used on regular basis.
I recommend this mask to all of you who have problems with oily and combination skin. It is also suitable for other skin types because it doesn't dry the skin, instead it cleans it thoroughly.
Overall rating:

Check out how it looks and read the ingredients list!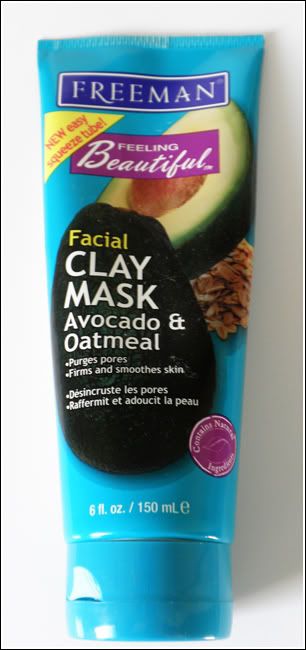 Ksenija