You know that a month ago was my birthday and well, my lovely friend S. instead of purchasing anything she decided to give me an Illamasqua gift certificate! I think this is a good choice especially if you have to buy something for someone who already has bunch of cosmetics! :)
And, here is what I got with it:
- Lipstick Scandal
– Intense Lipgloss Belladonna
For some reason, I just can't capture the right shade of Belladonna but I did get a good swatch so please check my swatch to see the *real* color of it. Lipstick Scandal isn't something I'd pick myself but the MUA suggested it for me and well, I was truly surprised how good it looks and how well it actually suits me! So, I did pick that one since it's an unique color among my lipsticks. :)
Here's how Belladonna looks like and I have to say it looks stunning on lips! I will try to take a photo tomorrow with it on my lips :)

(as you can see, this color has nothing to do with the one on the photo above?!)
And this is how Scandal looks like. As I said, it's an unique shade and it just looks so special. It's highly pigmented and long lasting on my lips. Also, it looks so good on cool toned skin, would've never thought that!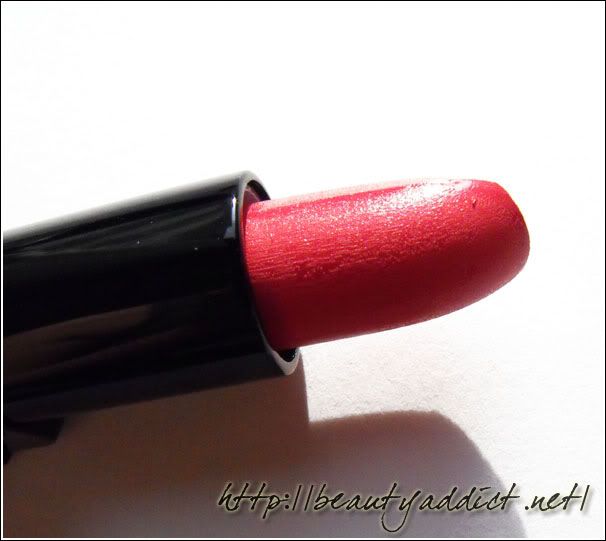 All in all, I think my picks are very good! :)
And tell me, if you were in my shoes – what would you pick? And do you think that gift certificate might be even better choice as presents instead of getting *real* presents?

Vesna