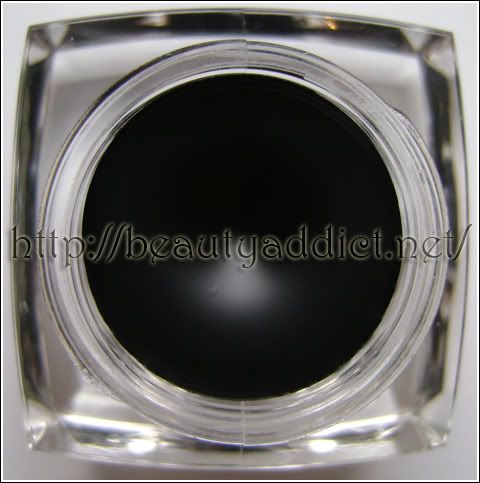 Prije par mjeseci kupila sam e.l.f. kremasti tuš za oči kako bih ga isprobala i nažalost, nije mi 'sjeo'. Očekivala sam kako će biti sličan gel linerima koje već imam, no, nije tako. U čemu je kvaka?
Za razliku od gel linera, kremasti lineri su upravo to – kremasti i tekstura im je mekša što znači da je i nanošenje drugačije tj. boja se zbog mekše teksture drugačije – lošije prima za kapak. Obzirom da imam crnu nijansu, to se odmah vidi. Naprosto, boja nije u potpunosti crna kakva bi trebala biti već je potrebno nanošenje ponoviti par puta kako bi ona bila potpuno crna. No, nije problem u tome što se nanošenje treba ponoviti već je problem u tome što se zbog mekše teksture boja na kapku ne suši *odmah* već je potrebno sačekati neko vrijeme prije ponovnog nošenja. Ukoliko nemate živaca za čekanje, poput mene, tada ćete sigurno nanositi sloj na sloj i desit će se ono što se i meni desilo – prilikom nanošenja novog sloja boje, onaj donji sloj se – BRIŠE – jednostavno na dijelu gdje povlačim crtu ostaje  praznina tj. djeluje kao da je boja isprana. Mrzim to. :/
Ukoliko Vas možda privuče ambalaža – to je u redu, jer priznajem, i mene je privukla (uz cijenu, naravno). I da, ovaj tuš ima 4.7 g što je poprilična količina i vjerujem da bi se prije osušio negoli bi ga se potrošilo do kraja. :D
Tuš nije skup, pa ajde, nije da sam bacila ne znam kakav novac u vjetar, no i tih 3.50 GBP je previše za proizvod koji naprosto ne valja. Ako niste kao ja, i nije vam problem sačekati koju minutu da se boja prvo osuši kako biste nanijeli novi sloj boje – onda će vam ovaj kremasti tuš vjerojatno biti u redu. No, čemu se uopće maltretirati sa time kad postoji divota zvana – gel liner? :D
Ukupna ocjena:
U nastavku pogledajte kako tuš izgleda na kapku te pročitajte sastav!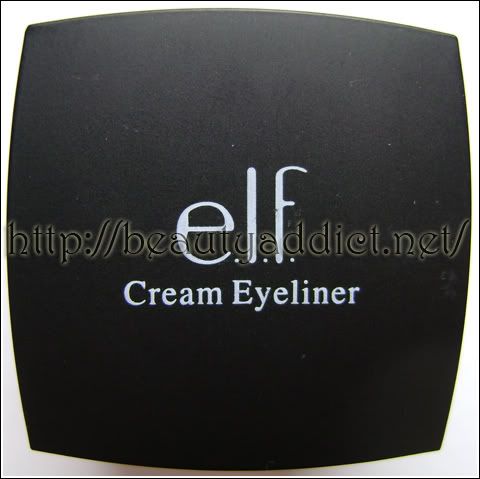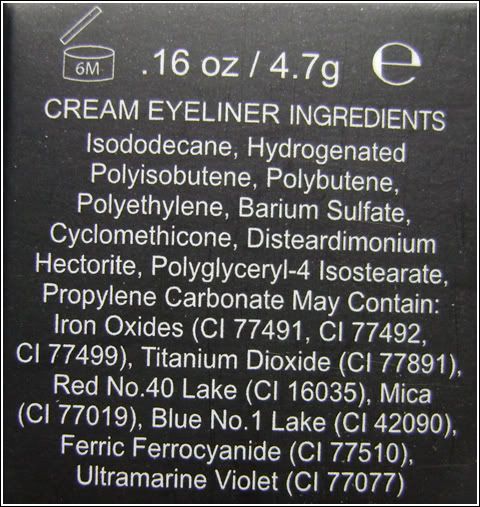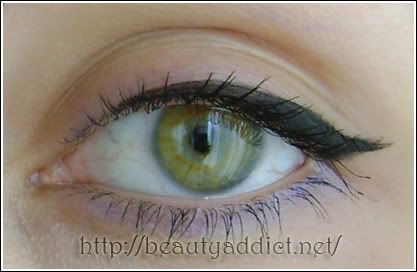 Mislim kako se baš lijepo vidi da crta nije potpuno crna i da boja nije lijepo nanesena tj. baš izgleda nekako isprano/obrisano. :/ Na donjem kapku imam Rituals Intense Color olovku za oči – link.
Vesna