Meow Cosmetics ima ogroman izbor rumenila i zaista je jako teško izabrati samo jednu nijansu, i naravno, nikad nisam mogla izabarati samo jednu tako da sam uvijek naručivala po par nijansi no ovu nijansu sam jedinu naručila kao full size. Iako, Meow nudi dvije varijante full size rumenila:
piksica od 10 g (sadrži 2 g rumenila) – $9.25
piksica od 20 g (sadrži 4 g rumenila) – $16.25
Ja sam uzela ovu manju piksicu jer će mi i to trajati dok sam živa :D Nijansa In-cat-uation je neutralna prljavo-roza nijansa, sa jako, jako sitnim shimmerom. Tekstura je vrlo mekana, onako, svilenkasta pod prstima, rumenilo je pigmentirano i nanosi se bez ikakvih problema. Također, Lijepo se prilagodi tenu i poprilično je postojano. :) Jedino nisam sigurna kako bi ovo rumenilo izgledalo na nekome tko ima masnu kožu jer je dosta sjajno na licu, točnije, daje više onaj neki zdravi sjaj obrazima pa se bojim da to na masnokošcima baš i ne bi najbolje izgledalo. :/
Zaista volim sve glede ovog rumenila, iako mu je jedina mana ta da se mora naručivati on-line, što u biti i nije toliki problem, ali je problem taj što je poštarina $14.95 za full size proizvode. Na kraju ispadne poprilično skupo, ali opet, samo jedan proizvod se nikako ne isplati naručivati.
U svakom slučaju, Meow Cosmetics ima jako lijep izbor nijansi – i shimmerastih i šljokičastih i mat – pa obratite pozornost na te divne nijanse!
Ukupna ocjena:

U nastavku pogledajte još slika!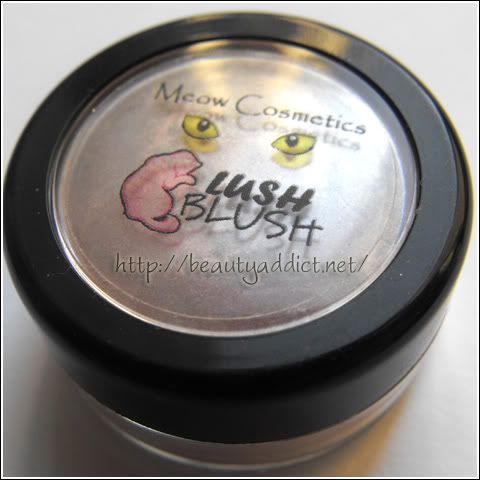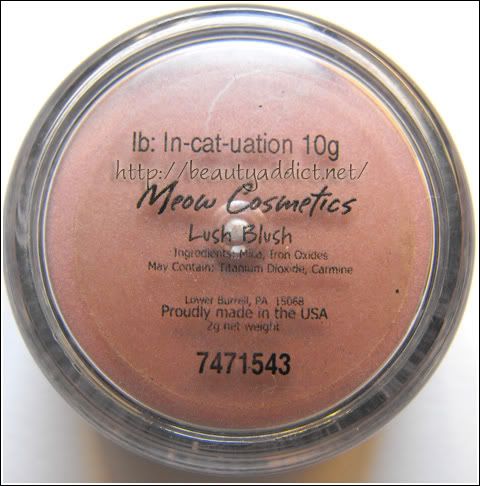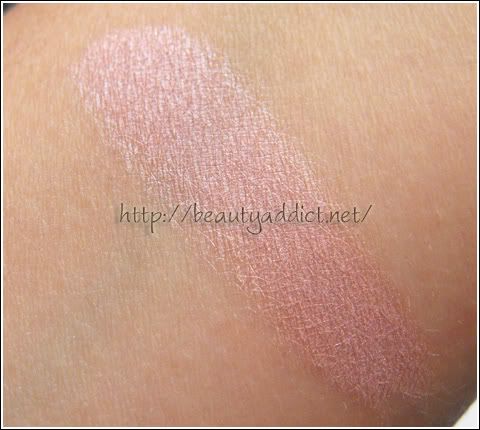 Vesna