Prije nekih 10 dana na theBalm facebooku stranici osvojila sam dvije njihove palete, a ovo je bila jedna od njih pa vam za početak donosim par slika, a uskoro i swatcheve! Paleta je zaista mala, savršena za bilo kakav put s obzirom da sadrži 9 (mat) nijansi, pa ukoliko koristite baš takve boje, više od toga vam ne treba. :)
Cijena ove palete iznosi $34.50 i može se kupiti ovdje. Sjenila ukupno imaju 9,5 grama (1,05 grama po sjenilu), a cijena svakog sjenila ispadne $3,63 = oko 19 kuna! To je i više nego odlična cijena za sjenilo koje ima oko 1 gram. Za usporedbu (uvijek koristim ovu usporedbu :D ) Artdeco sjenila imaju 0,8 grama i cijena im je 36 kuna (ili 38 kuna, nisam sad 100% sigurna).
Ako vam se nazivi sjenila čine zanimljivima i pitate se zašto se baš tako zovu, pa, sjenila su nazvana po najdražim Matthewovima iz susjedstva (ok, prijevod mi baš i nije nešto, al' na engleskom to ide ovako – named after our favorite Matthews next door). Zvuči puno bolje, jel'da? :D
Evo još slika palete, a swatcheve ću objaviti što prije!

slikano na suncu tako da nijanse sjenila nisu vjerne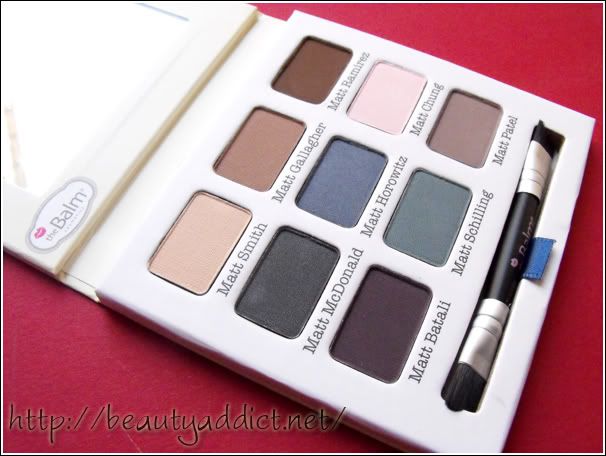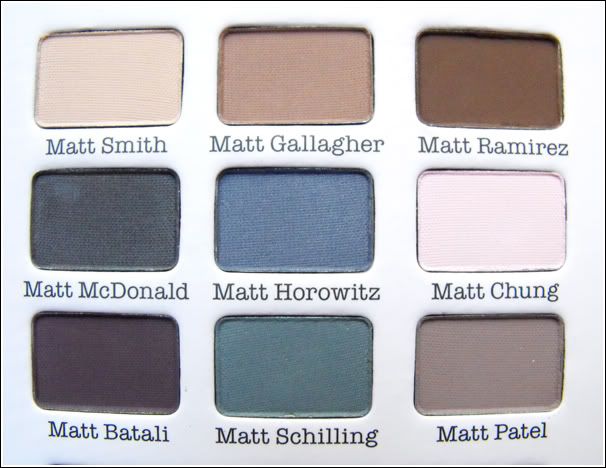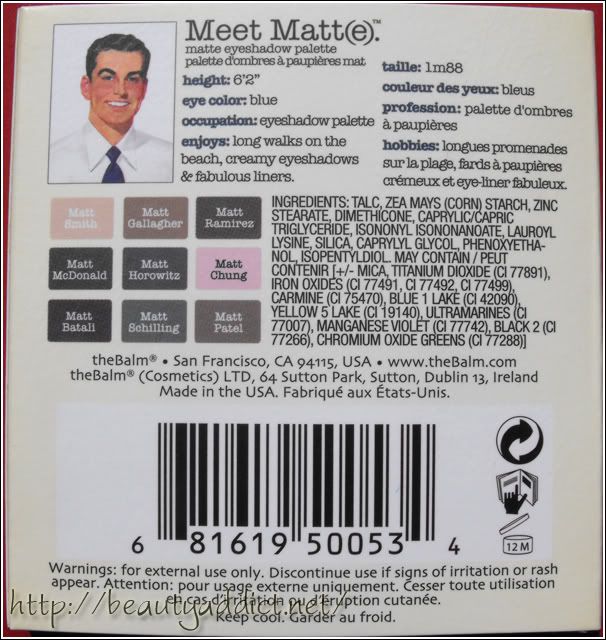 Kako vam izgleda ova paleta? Sviđaju li vam se ovakve nijanse? :)
Vesna