Last few days I've been wearing this eyeliner gel from the moment I wake up till I go to bed so I think I managed to wear it properly to write a review about it. :) First of all, you check my swatches of all shades right here, and I picked shade #87 because that one I don't have and I do love teal shades so this was a choice I made the first time I saw this products. Also, I hope I will be getting shade #79 (red). Soon I hope.
I wanna say, before reviewing my shade, that all shades aren't the same. While swatching them, I noticed how some shades are drier and some other are a bit creamier and those who are creamier are different when applying – it seems like application isn't SO smooth so I guess it takes a bit of practice and you'll need some patience too. The shade that I got – #87 – is applied nicely, because I figured out how to apply it perfectly and what actually takes to apply it perfectly, so here are my tips, perhaps it will help you too:
at the beginning, dip you eyeliner brush just a bit into the jar, you'll need just tiny amount of color on it to apply it for the 1st time,
this 1st line won't be so pigmented, but it will be there and it will be your guide to apply the liner the 2nd time so dip your brush again and be careful not to have too much color on it – it really takes a teeny tiny amount,
the 2nd line will be much better, even perfect and it looks just like the color in the jar
You'll need some testing, practice and patience when applying it so if it doesn't works right away – don't give up on it! It took me 3-4 minutes to apply it properly, but it's also probably because I like both lines to look perfect :D but my point is that you don't need 30 minutes to apply gel liner. :)
The packaging is simple and good – the jar itself is transparent so you can see what color it is inside, and the lid is black. The formula of this shade is creamy but not too much creamy – just as much as it has to be and as I said before – once you get to know your gel liner and how to apply it – there is no problem with application. And the most important thing about this liner, at least to me is how long lasting is it, and I can tell you – it stays there all day long – no smudging, no color disappearing or any of those stuff.
This product retails for a bit more than $16 which isn't cheap and it's the 1st time I paid for a gel liner this much so it was really important for me that it was good, and I'm so glad it turned out it was worth every penny! I don't think I'll every spend this product because it's huge – it contains 5,5 grams (0.19 oz) which is A LOT and it will probably dry out before I get the chance to finish it. :D So, if you're looking for a gel liner which is long lasting, has great shade choices then I recommend you check this one!
Overall rating:

(it's not 5/5 just because the price is a bit high, but everything else is 5/5! )
Check out more photos!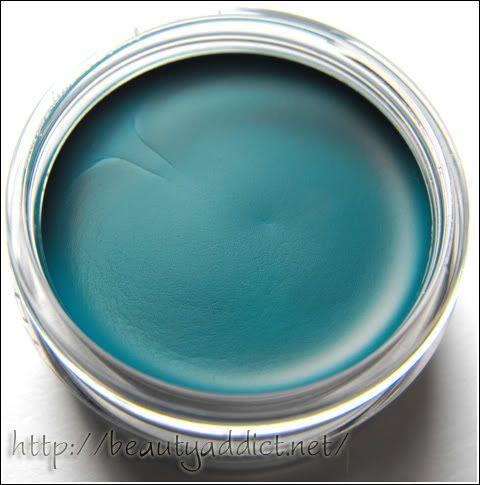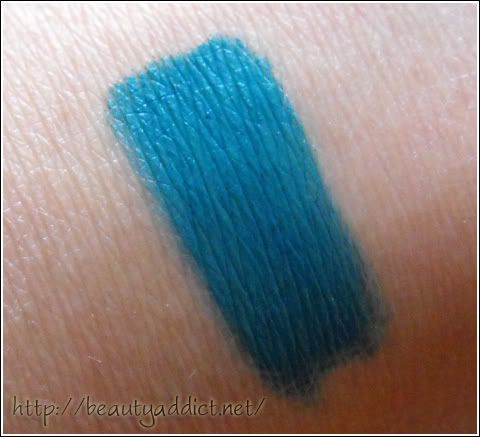 this swatch isn't so accurate, the color is greener like it is on the photo above the swatch! Sorry :/

Vesna