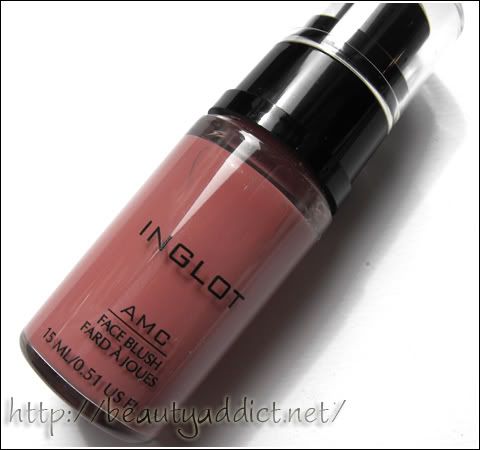 shade #86
I already did post swatches of Inglot AMC Face Blushes some time ago and here can you see all available shades. Unfortunately, this blush is available in only 8 different shades and I would really love if there was more of them, but either way I found 2 shades I like and 2 weeks ago I purchased one of them – shade #86.
I've been testing it for two weeks so here's my review! Since this is my first liquid blush, I was a bit afraid at the beginning since I wasn't really sure I'll manage to work with it but it turned out this blush is easy to use since it has a lovely formula and it applies like a dream! I like the packaging – bottle with a pump – you just need to get used to using it and to press gently to avoid too much of it coming out. By now I'm so used to working with it so I have no problem with getting the right amount.  Here's an example – how small amount will do it: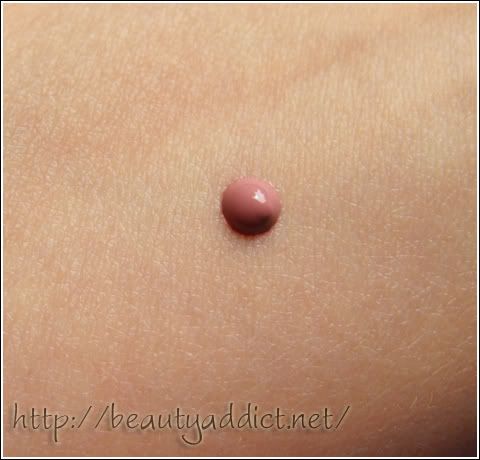 And here's how it looks when smeared all over and you can see right here how pigmented it is!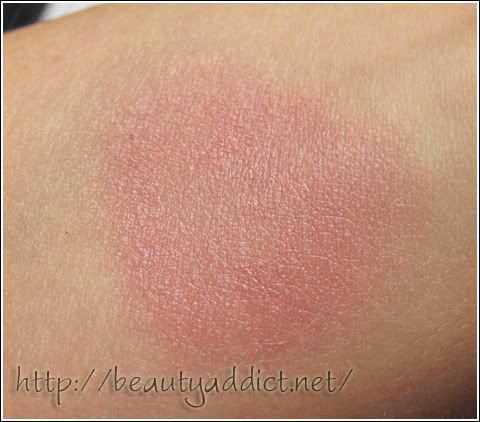 This blush is pigmented, but it can be applied very lightly. Just when applying it use a small amount on your finger and apply it by patting it on your cheeks and then smudge it nicely. That's the easiest way, at least if you ask me. I don't think you can apply it too much that way. :) And you can always add more if you think you need it. I usually apply it twice because it's easier to add more than to remove it and then apply it again from the beginning.
The formula is very nice and light, helps this blush to be applied perfectly. It looks so natural and fresh on the cheeks. It's good-lasting without a face primer, but with one it just lasts forever!
The amount of this blush is quite some – 15 ml / 0.51 fl.oz. which means it will take ages for me to finish it! I think it would be a good idea to split this blush with a friend – one gets the bottle and one half of it, while the other half can be squeezed  in a jar or something like that. The only thing I'm worried about is the best before date – will it go bad easier if squeezed out or? I think it might be okay if kept away from light, sun, etc. (like there is any other way to keep your beauty products safe :D).
This blush retails for approx. $16 / 12€ which is not cheap, but it's not expensive either. For such high-quality blush this is a great deal! I do plan to get another shade – #87, but not so soon since I already crossed the line this month with my blush purchases! :D
Anyway, if you're looking for a great blush which will look perfect and natural on your face and which is simple for use (no brush required!) I suggest you to try this one! Even if you're not a fan of liquid blushes. I wasn't either but now I'm thinking of trying other brands too. :D
Overall rating: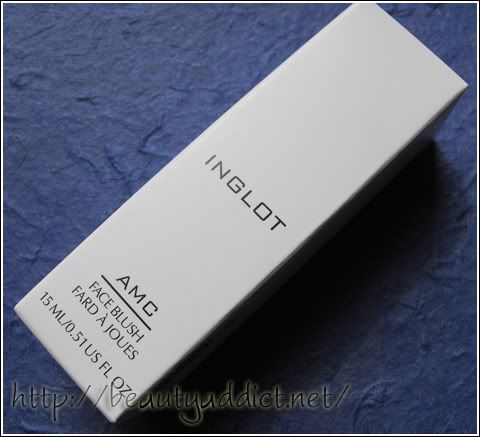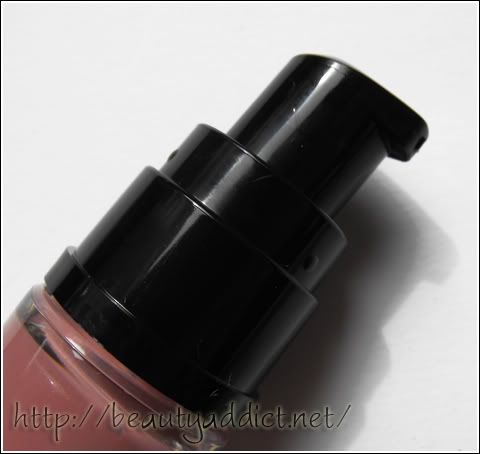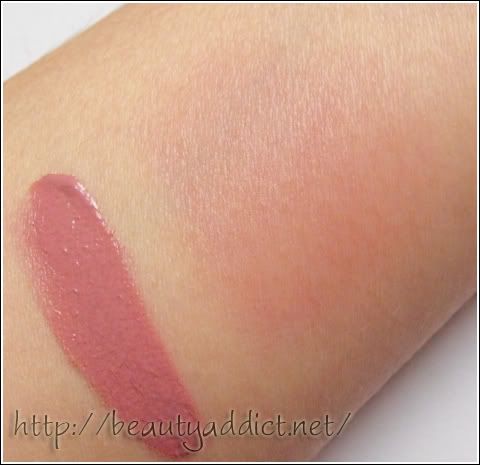 Vesna