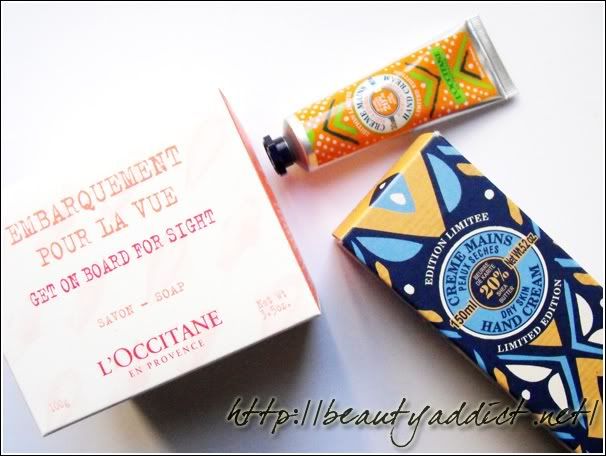 Not so long ago I mentioned on my facebook page how I received a surprise package from L'Occitane and on above photo you can see what I actually got. I did mention Orbis Get on board for Sight Soap here. Beside that soap, I also received two Shea Butter hand cremes which are LE.
I'm sure this is something that many fans of shea butter will like. The special thing about this collection is that it captures the essence of three exotic flowers – cocoa flower, hibiscus flower and desert rose – in a design that pays tribute to the traditional African fabrics. Energetic, poetic and colourful, these iconic hand creams will transport you to the distant lands of Burkina Faso where the L'OCCITANE Shea Butter story started 30 years ago.
This collection includes:
- Shea Ultra Rich Body Cream (100ml – $21)
- Shea Hand Cream (30ml – $10 / 150ml – $26)
- Organic Shea Lip Balm (15ml – $12)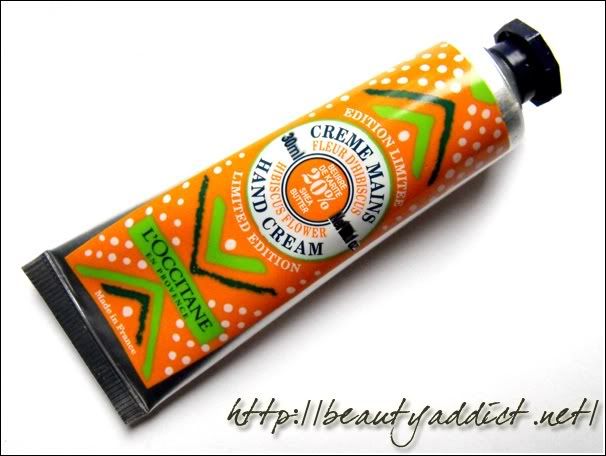 Hibiscus Flower Shea Hand Cream*
I can only say that the smell of this hand cream is amazing and that it lasts at least 2-3 hours on my hands if I don't wash them during that time. It is small, true, but you do need only a tiny amount for each use. Too bad it comes only in a tube containing 30ml, I wish there was one in 150ml. Anyway, I'll definitely try other two creams from this collection, I hope they smell so wonderful too. I love to use it before going to bed because this smell really gets all of me. :)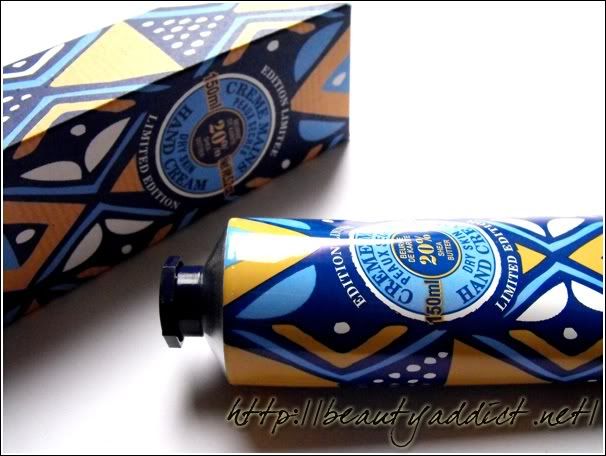 Shea Butter Hand Cream*
This is something you can find in their permanent range, but this is a LE edition, lovely for collectors. I already did a review on this product, so please read it here.
Where to buy?
L'Occitane stores and online shops NOW!
Vesna
*PR samples