I've been sneaking around this product for a while now and each time I managed to resist purchasing it but yesterday I was done – I HAD to have it! :D  So, I purchased it and now I love my new toy.
This product comes in two shades – Blondes and Brunettes. I got Blondes (haven't tried the other one so I don't know how is that one like). Here are my swatches taken in natural daylight, no flash.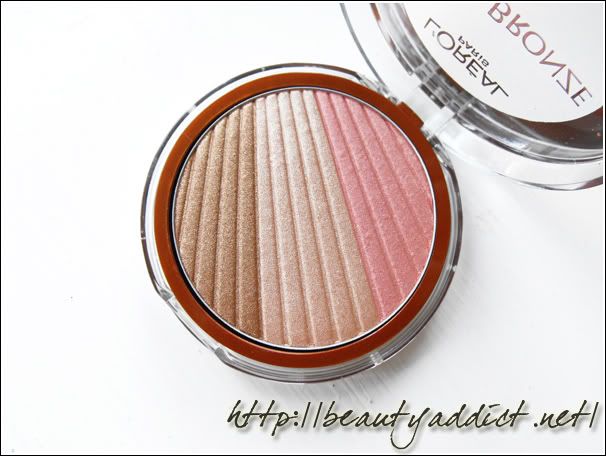 This is a lovely everydhay shade and I think those who prefer light makeup will love this a lot. Also, it's perect for you to bring out a bit more that tan you got during this summer :) Also, I think separate shades could be used as eye shadows (there's no warning that this shouldn't be used around eye area).
How do you like this shade? :)
Vesna