Yesterday Lush launched their latest collection called Emotional Brilliance, a new concept where you choose three colors. To decide which colors you must spin the Emotional Brilliance wheel. You pick 3 colors that caught your attention first (not the colors you like but the colors that caught your eye). These colors are associated with three specific words that reveal something about your current state of mind.
This is how the wheel looks like: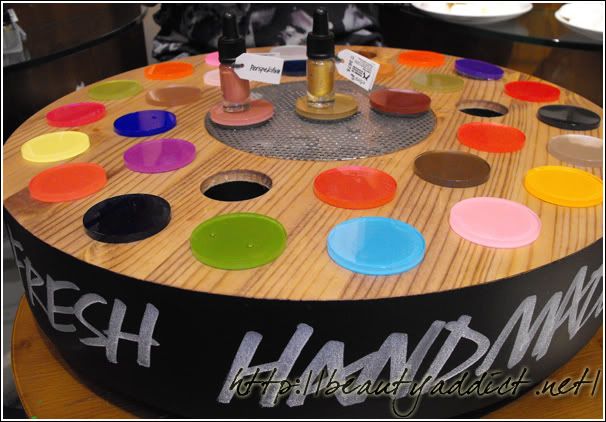 Favorite colors are placed in the center of the wheel in the order in which you select them. The first color is your strength or weakness, the second color is what your subconscious needs, while the third is your talent, or what will help you achieve what your subconscious needs, your desire and ultimate goal.
Colors I picked that evening: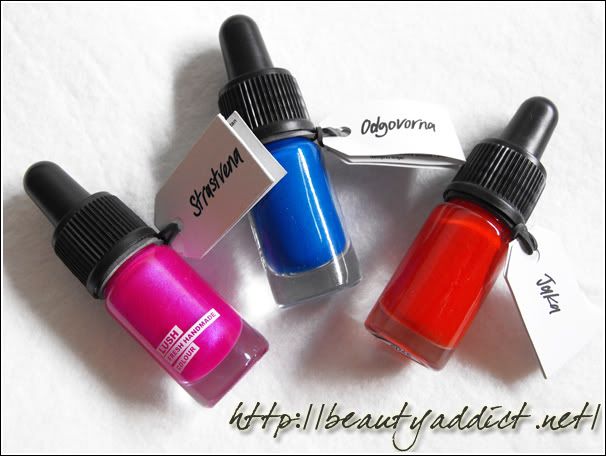 Passionate, In Charge, Strong
Emotional Brilliance consists of liquid lipsticks, liquid eyeliners and cream eye shadows. There are 30 shades all together and all products are vegan. Each products contains 5 gram of product and comes in a new and interesting packaging – glass bottle with a cap with aplicator. Retail price of each product is $22.95 / £14.50. A bit pricey, yes, but you can use all this products in different ways – mix them together, use them as eyeshadow/blush/lipstick/liner. It's really up to you.
You can see what I picked on the photo above and I got: two liquid lipsticks (Passionate and Strong) and liquid eyeliner (In Charge). I tend to use these lipsticks as blushes, that's for sure! :)
Here are my products and swatches. Liquid lipsticks have a sponge aplicator as lipglosses while liquid eyeliner has a thin brush (which in my case isn't really a good one as you can see on my photo; I did plan to apply it with my angled brush either way).
I apologize for some blurry photos, haven't noticed this until it was a bit late.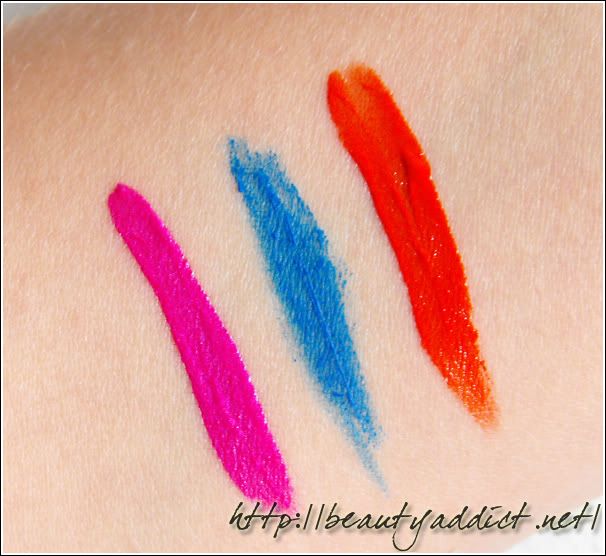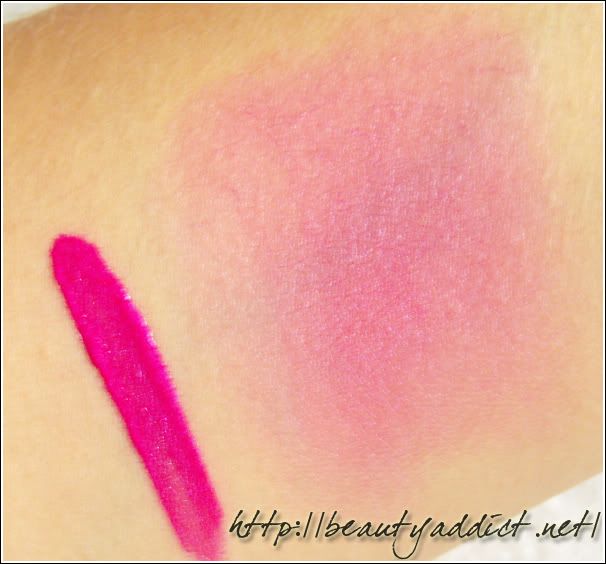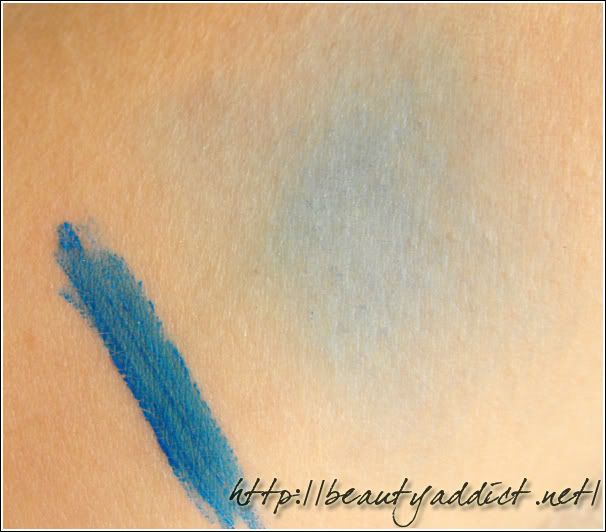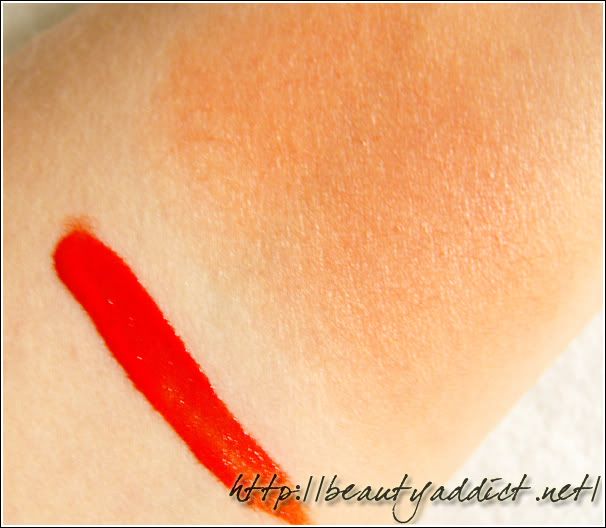 Emotional Brilliance includes some additional products (which I forgot to take pictures of, yay!). These are: mascara, (£12.00 / 5g), skin tint (£12.00 / 20g) and tranclucent face powder (£12.00 / 8g). All roducts can be tested in Lush stores, they even have disposable mascara wands so you cant try mascara as well. :)
My favorite product in this range is definitely skin tint named Feeling younger which is a perfect shade for everything – illuminator, eyeshadow or what ever you can think of. It reminds me of Too Faced Candlelight but in a much prettier way. Will be getting it as soon as possible! :)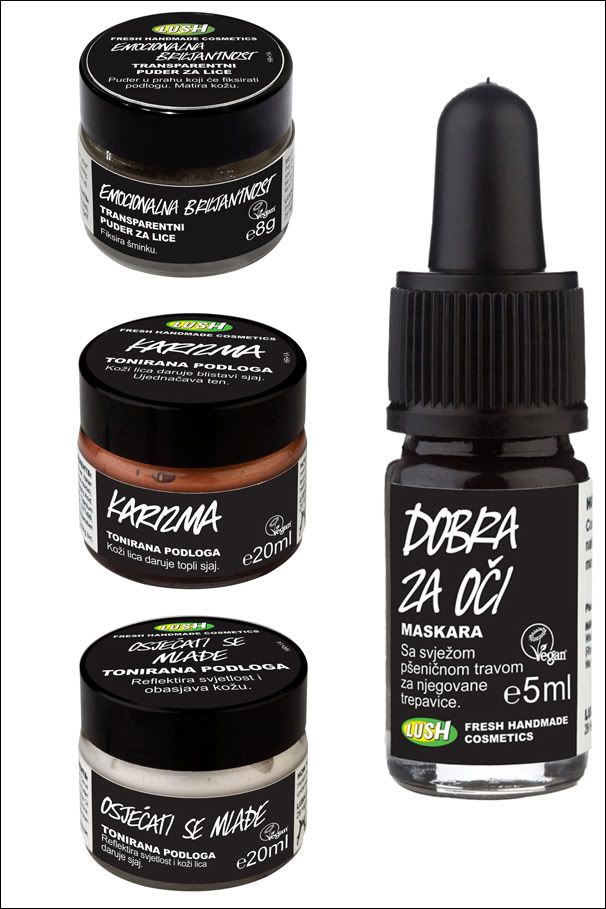 Here are few PR photos. You can also play this game on-line. It's real fun so try it! :)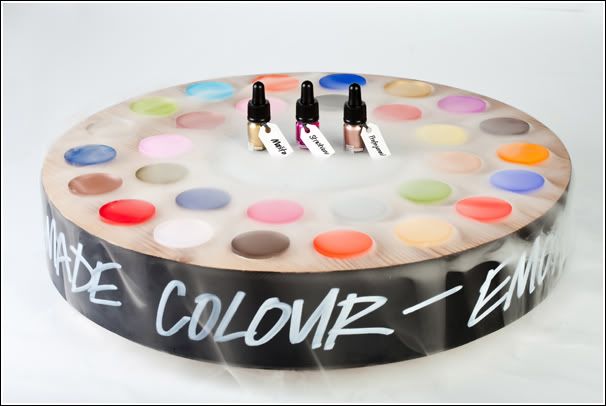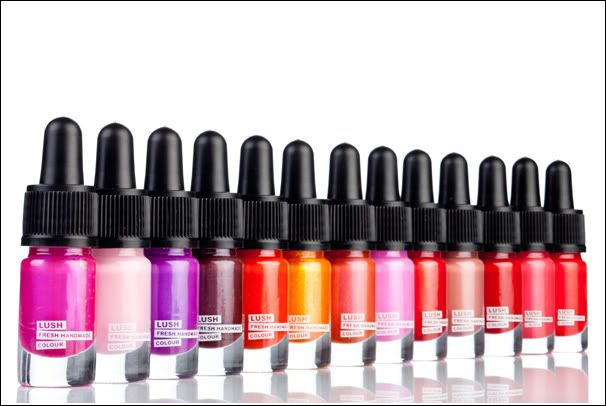 liquid lipsticks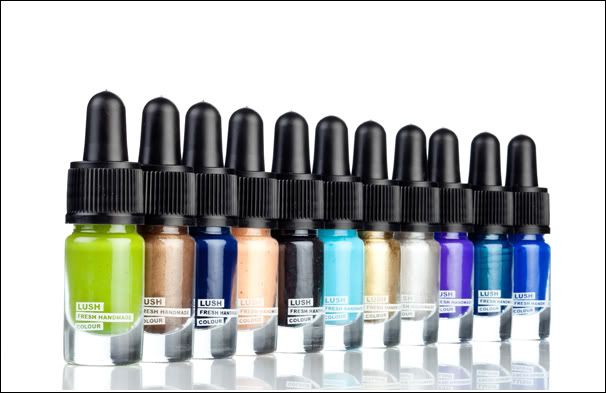 liquid eyeliners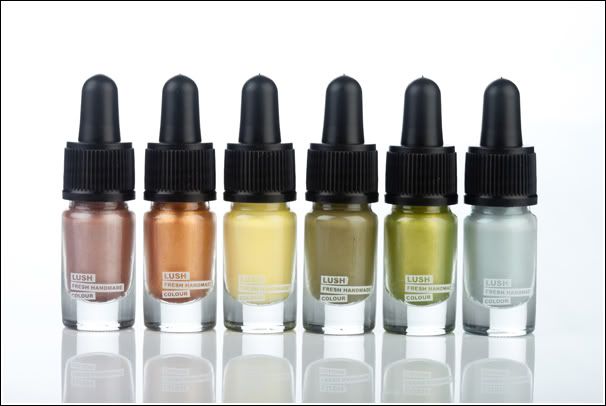 cream eyeshadow
Vesna