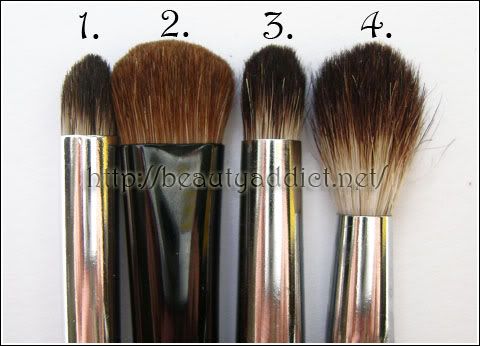 Since I've posted few looks these days, I received few e-mails in which you ask me to write a post about makeup brushes I use, but this time for my eye makeup so, here it is!
At this moment, I use 6 eyeshadow brushes and 1 angled brush for applying gel liner. Unfortunately, a can't afford to spend minimum $20 per brush (and I'm not even sure  would even if I could because I'm a bit tight to spend that money on just one single makeup brush) so I chose something cheaper – Coastal Scents and ecotools brushes and those which I have for now are really enough for my needs.
I'm there are plenty better brushes than these, but if you're not willing to spend too much money, I think this is a good choice and that these brushes would satisfy your needs. :)
Brushes:
CS Italian Badger Pencil Brush ($3.29) – link – it's perfect for applying eyeshadow in the crease area;
CS Black Shadow brush ($1.95) – link – I use it to apply eyeshadows a bit heavier, it picks any eyeshadow excellent and though it it soft it's at the same time firm as well;
CS Italian Badger Round Crease Brush ($2.89) – link – I have 2 of these and I use them to apply any eyeshadow all over my eye lid;
CS Italian Badger Blender Brush ($2.95) – link – I use it to blend everything;
ecotools Concealer Brush (approx. $5) – though it isn't for eyeshadow application, I use it for that anyway and I like it;
CS Chisel Detail Mini brush ($1.99) – link – this brush is really teeny tiny brush :D and I use it to apply my eyeshadow in the inner corners and on my bottom eyelash line;
Read more about their quality and check out few other photos!
Brush Quality

I'm really satisfied! I washed them many times and I've lost only 1-2 hair on my CS brushes which really isn't even worth mentioning. :D They're all very soft, they don't scratch which is also very important.
The bottom line is – I honestly recommend these brushes because I use them myself, they're available at budget friendly prices and I really doubt that this cheap brushes that are this quality are available anywhere else (not in Croatia at least). :)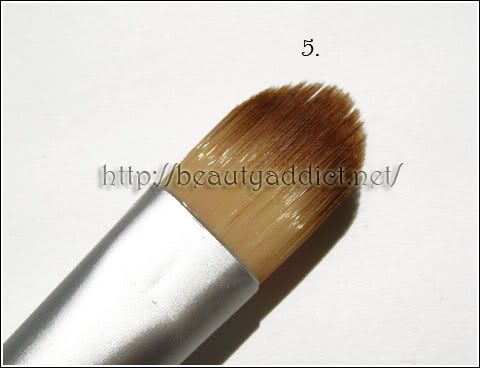 If you have more questions feel free to ask me anything in the comments on this post or by e-mailing me.
Vesna