I'm always getting something but I think I somehow ended up with many nail polishes (more than usual) so here's my post about this week's nail polish shopping!
Smart Girls Get More is an Croatian brand made in Poland and I love their colors and cute bottle design! Today I noticed some new interesting shade so I purchased them (actually, I purchased two and my boyfriend purchased the other two – orange and green). They contain 5.5 ml and cost approx. $2.20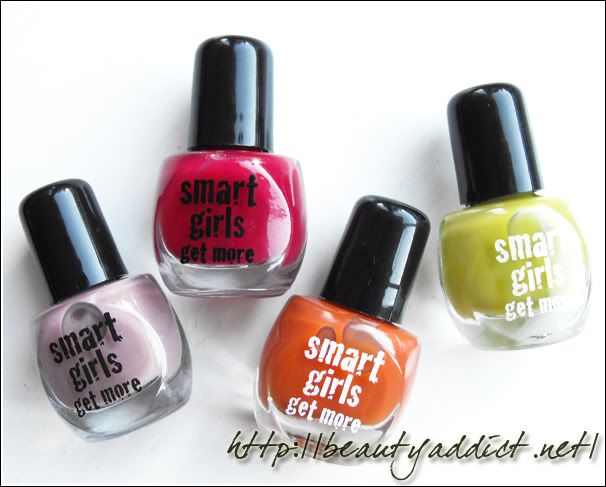 from left: 45, 82, 57, 58
I got two OPI polishes in local drugstores, both on sale so their price was okay (their retail price in Croatia is $20 which is way too much for OPI if you ask me).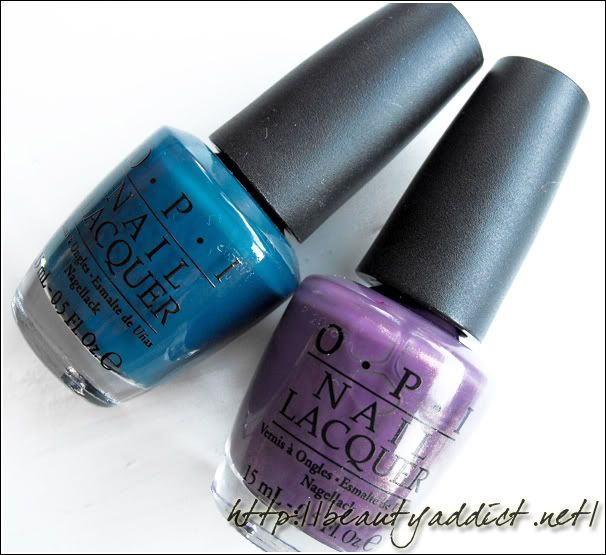 from left: OPI Ski Teal We Drop, OPI Dutch 'Ya Just Love OPI
And here are three last nail polishes: Douglas Marie and two Catrice nail polishes: How I Matt Your Mother and Put Lavander On Agenda. Douglas Marie looks like a dupe for Chanel Paradoxal but of course, that isn't visible in my photo. Catrice nail polishes have a new brush which I look forward to try out this weekend!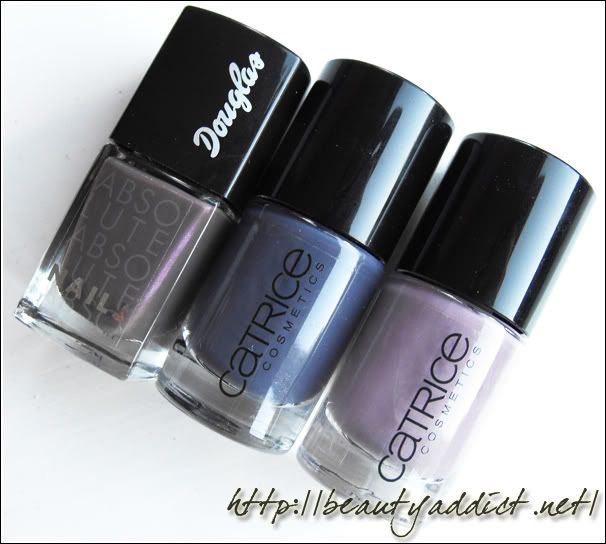 from left: Douglas Marie, Catrice How I Matt Your Mother, Catrice Put Lavander On Agenda
Which nail polishes did you get lately? I still have two on my list: Chanel Vertigo and Illamasqua Creator. <3
Vesna