Yes, no more shopping for me in the future since I think I purchased way more than I need so I really must control myself a bit better since this won't end good :D I think I'll give my money and cc to my boyfriend since it will be safer that way. :D
Sephora haul is actually my boyfriend's haul since those products I got from him and I love everything! Okay, these are my picks so it's not like I am surprised or anything, but still.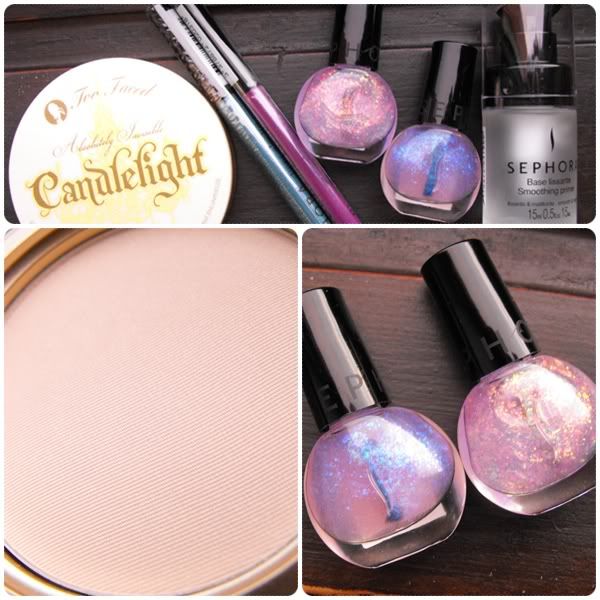 My favorite product is definitely Too Faced Candlelight which I'll swatch asap!
Today I got another Inglot palette but instead of getting a 10 round eyeshadow palette I ended up with 10 square eyeshadow palette since they didn't have any more empty 10 round palettes. I don't know the names of shades but I will write a separate post with this palette this weekend (Sunday probably) so, stay tuned!
And, here's my small Kryolan shopping. I actually went there to get their fixing spray but I also got 2 lipsticks, shades L11 (purple) and LC122 (fuchsia). I think this purple will be a dupe for Illamasqua Kontrol and I think it will also replace Kontrol and Fetish. I will post my swatches on Sunday. :)
How do you like these products? What do you want to see first here on my blog? :)
Vesna