Maybelline Color Sensational in 190 Atomic Pink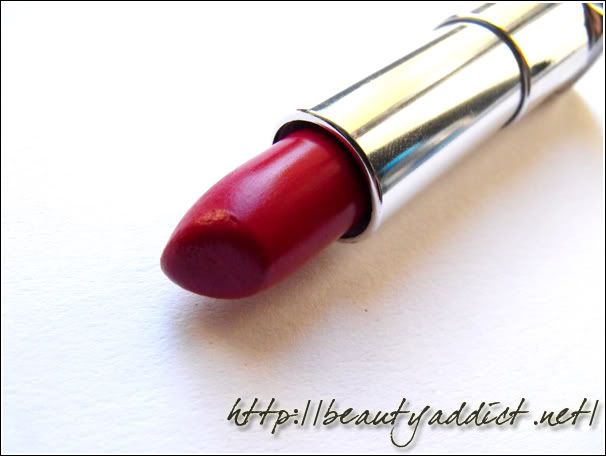 Two weeks ago (or so, don't remember exactly) I've noticed that some shades from Maybelliner Color Sensational lipstick range are on sale in my local drugstore so I checked out which shades. This was one of them and it was the only one that looked like something I would wear. Also, it was the cheapest one – from $12.5 to $5. Quite a deal, wouldn't you say so?
Anyway, this lipstick is SO amazing! I can't believe I've never tried them before and they are SO good! It's long lasting like you wouldn't believe it, I need only one layer for full coverage/opaque lips which means it's highly pigmented. Also, I can wear it for hours and it just won't fade! Okay, I do have a transparent lip liner as base, but I always wear it with lipsticks and some, for example, still dry my lips like MAC Rebel. This one doesn't.
Unfortunately, I think the reason this shade is on sale because it will be discontinued since I haven't seen it in other drugstores. Of course, all that's so good are that suits me gets disconitnued. :/ Either way, I think I'll try another shade from this range just to check if the other is so good too.
Here's my swatch on lips, I used Deborah Euphoric Shine Lipgloss in #09 so that's the reason why it's so glossy. Otherwise it would be semi-matte on lips (another reason why I love it!).

slikano u zatvorenom prostoru / slikano na suncu
How do you like this color? Have you tried Color Sensational Lipsticks? Kako vam se sviđa ovaj ruž? :)
Vesna