It has been a long weekend! Four whole days without work! Gotta celebrate that! And, I actually did by doing nothing with my boyfriend.
I also managed to make a small shopping on Sunday like few Clarins products, Collistar and Vichy. I actually wanted to purchase more Clarins stuff since they had 15% off on Clarins in Muller but I picked only two products: Skin Illusion Foundation in 107 Beige and Rouge Joli Soft Berry Lipstick.
The other foundation I got is Vichy Aera Teint Pure in Clair Ivory. Still haven't tried it though it's been a while since I got it, but I just can't make myself since I've been using Artdeco High Definition Foundation and I really like it. But, I will try Vichy tomorrow for work, to see how will it work for me.
And, the last profuct I got in Muller is Collistar Filler Concealer. Apparently it covers any imperfections and fills & smooths out any wrinkles. We'll see how will that work though I tried it in the drugstore and I really liked it.
I got few Golden Rose nail polishes. It took me a while to find this store which sells Golden Rose cosmetics. I thought I'd be impressed by more stuff but I actually liked only their nail polishes so I will be back for few other shades but not other makeup.
from left: matte shade 09, 216, 223
Beside makeup, I also got few other pretty stuff!
First lovely thing is Picoole Ateljer necklace with a handmade bike in epoxy! Love it!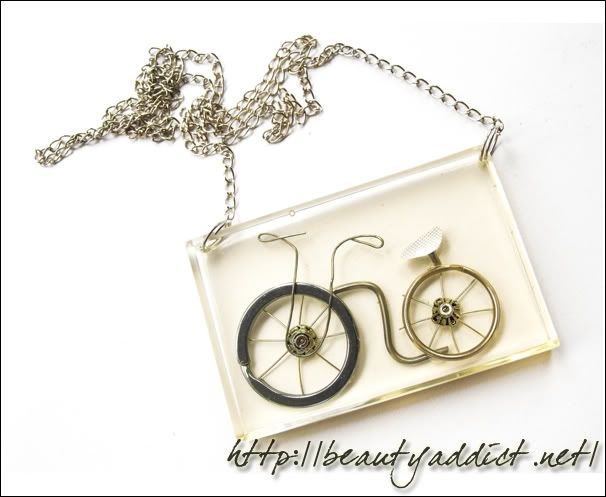 The other pretty thing I got is this Sexy Plexy earring! I wanted to purchase it but then girls from Sexy Plexy gave it to me since the othar pair was missing.
Also, I have to show you my diy helmer. Okay, I didn't make it from scraps but I did paint it yellow. Isn't it lovely?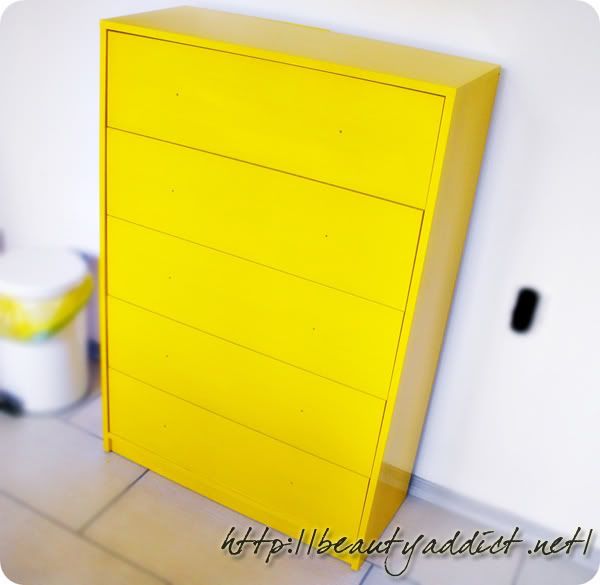 What did you get lately? It doesn't have to be beauty related, it can be anything else. And, are you into DIY? Feel free to link your work in your comment, I'd like to see what you've been up to :)
Vesna