Last night I went to bed all atressed out and I woke up feeling the same and that's why I just had to make myself feel better. The best way to do that is to spend some money. And thank God that they're always around when you need them.
I didn't actually purchase to many things, but jus tenought to make my wallet look thinner. Also, I was in Sephora and L'Occitane this weekend so that's an extra reason my wallet is quite thinner now.
Yves Rocher
I think I'm not being fair with neglecting Yves Rocher this much. I've been using this brand for years (even when I was a kid, I started using it when I was 10 and lived in Sweden). Today I realized I haven't visited their store for a really long time so I had to make that right. I went there to pick one of my favorite shower product – Jardins du Monde Brazilian Coffee Beans Shower Cream – but I also got Jardins du Monde African Cocoa Bean Shower Cream (haven't seen that before) and Blackberry Shower Gel, which I did use before (travel size).
I have to add that Yves Rocher for me is in the same quiality range as L'Occitane though it is much cheaper which means I'll visit this store more often! 
Rimmel London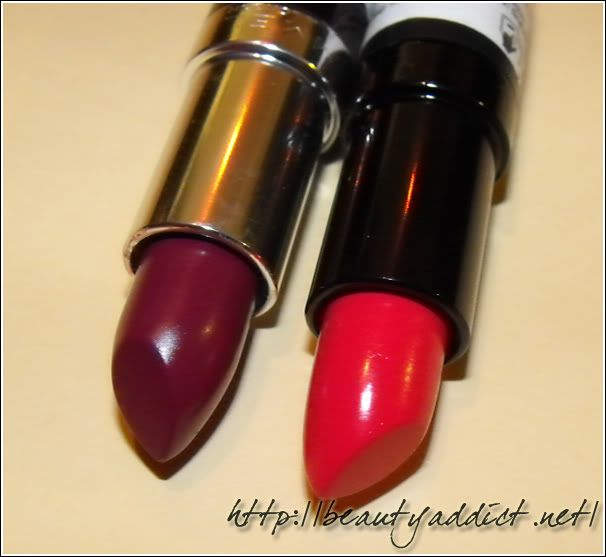 (taken with flash)
Recently we got Rimmel London Kate Moss lipstick collection and I saw one shade at my friend's place so I went to Muller drugstore to get it. I got shade 06.  I also ended up getting one shade of Lasting Finish – shade Cutting Edge which you can se at Variola Vera's blog. Can't wait to try them! :)
L'Occitane Délice des Fruits
I did mention this collection already on my blog and, as I said in my previous post – I wanted few items from this collection. I didn't get their lip balm cause I didn't like it, but I got hand creme instead. I love this smell and though it's not typical holiday collection I like it either way cause this scent suits me.
And, something pretty at the end of this post – non related to cosmetics but still pretty – golden candles. I am not that type of person which likes this time of the year, but few items did caught my eyes. I probably will get some more stuff, but I'm starting with these beautiful candles.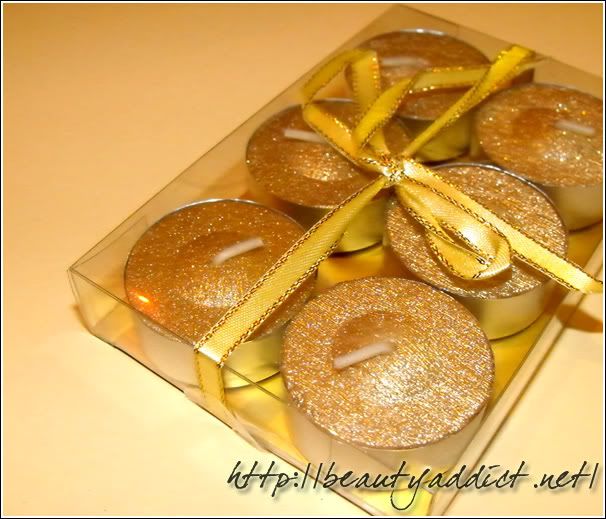 Vesna