Martina purchased Clarins Odyssey palette (Holiday collection) and I found this palette to be really eye-catching the moment I saw it. I really wanted to buy it, especially since it has this gorgeous almost old gold shade. But, I somehow managed to reason with myself that I don't need this palette because of one shade only :D Anyway, I tried to find a decent dupe shade which isn't possible but I did find another wonderful golden shade among Catrice mono eye shadows so here it is, you might find it useful during this time of the year :)
This shade is called Talk Like An Egyptian (I don't like this name at all but what can you do :D ) and it does look wonderful – in the pan and when swatched! This isn't an intense gold shade but rather one with a bit of this old gold hint in it which I really love. You can see my swatch abelow and it was apply without any base. Lovely, right? The formula is quite smooth and I love how it applies.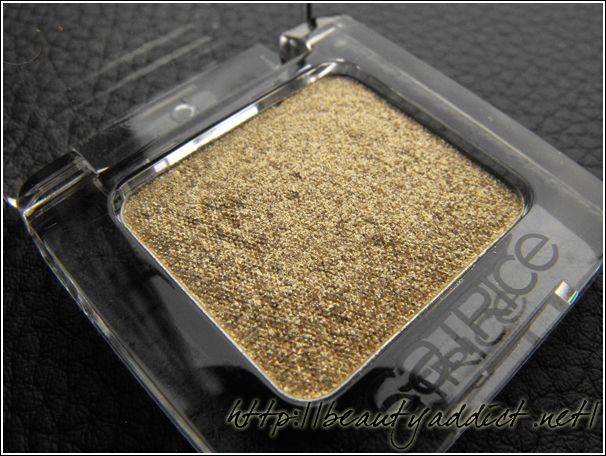 In case you prefer more intense gold shades I have something for you too, it's called Kryolan Supracolor and you can see my swatch HERE.
Vesna