I already showed you this palette which I've received as a gift and I have to admit, can't get enough of it! For some reason I completely ignored UD eye shadows and now I see how wrong I was about that, but thank to this palette it will be corrected. :D
There isn't really much to say here beside that thei pigmentations is beyond awesome! Enjoy my swatches and yes, you can expect some looks pretty soon!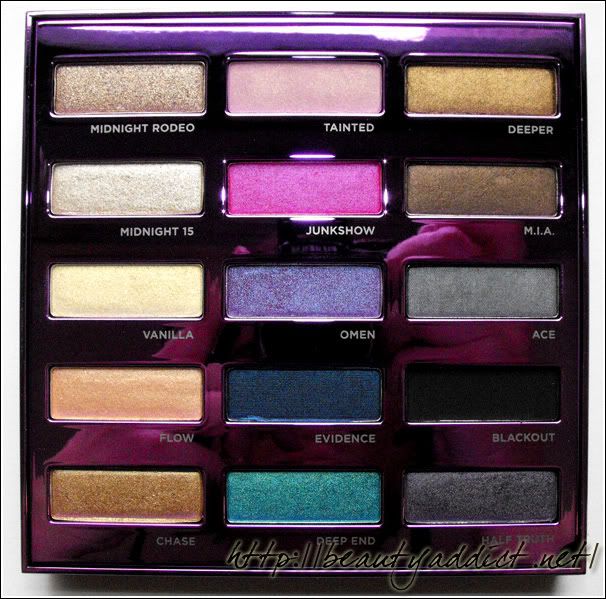 All eye shadows were swatched in the same order as they are in each row, no base, photos taken in natural light.

1st row

2nd row

3rd row
Vesna