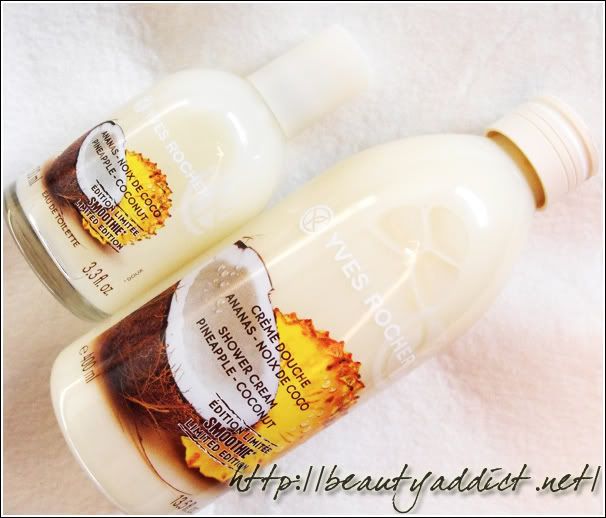 The lasted limited edition collection from Yves Rocher is pineapple – coconut collection which includes only two products (unfortunately):  shower cream and edt. Of course, I picked both of them since I love coconut and pineapple!
Yves Rocher already has coconut edt but for some reason I don't really like it. This combination is something I prefer more. The moment I use it I have this feeling how I'm somewhere on the beach, drinking a cocktail (soon, I hope…). :D
The shower cream has a less intense smell but I love it! I already have few of their shower creams in my collection so this is just my new favorite scent from Yves Rocher. My skin feels soft, smooth and coconut-apple scented after each use.
Have you tried this collection? Do you even love this combination?
Retail prices: $12 for edt (100 ml), $6 for shower cream (400 ml).
Vesna